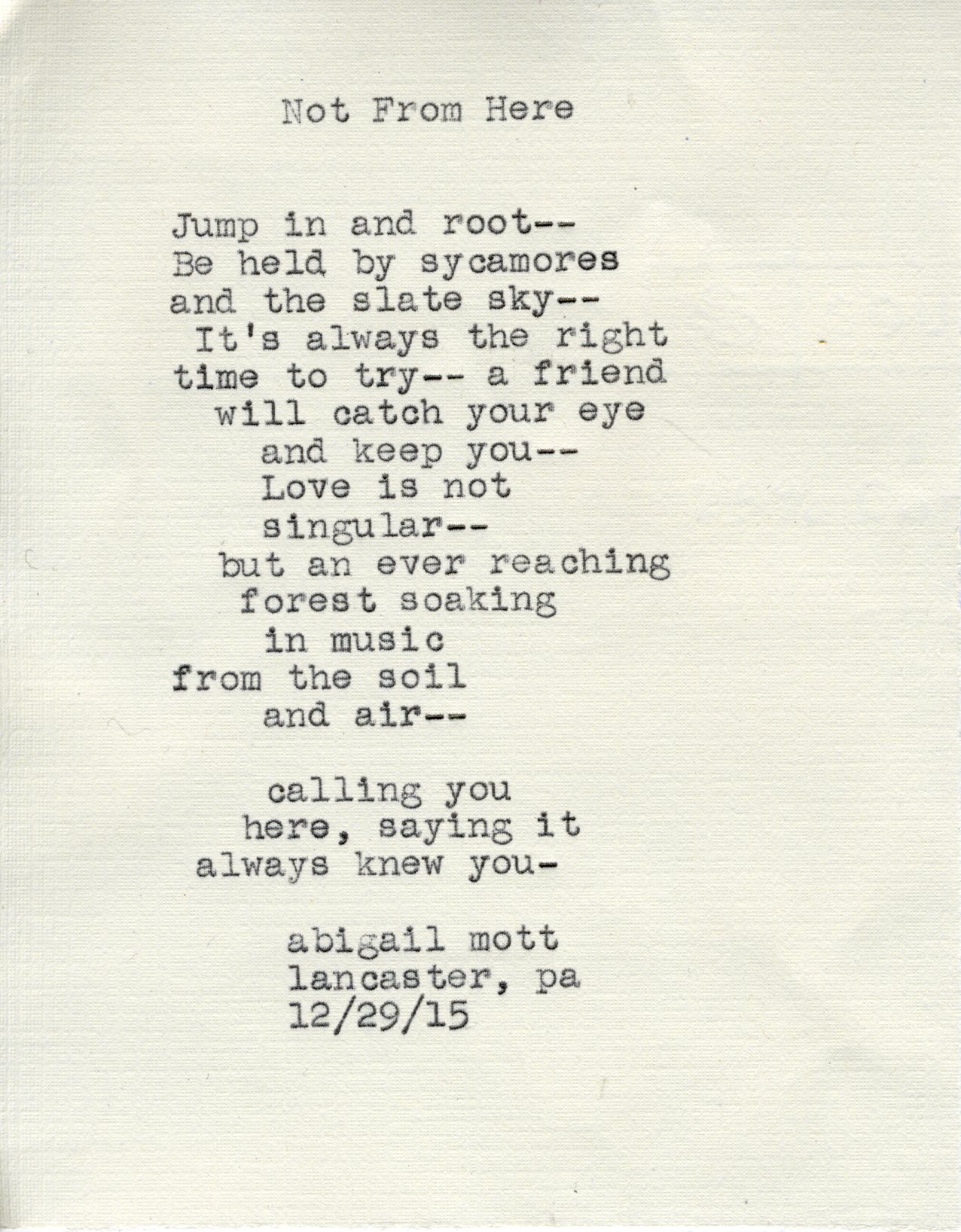 29 Dec

Not From Here

I had seen her many times before, or so I thought, sitting outside of Market. Always typing.

Today I asked her to write a poem with the subject "Not From Here." And this is what she wrote.

abigail mott: Raised in Lancaster, Transplanted to Denver.